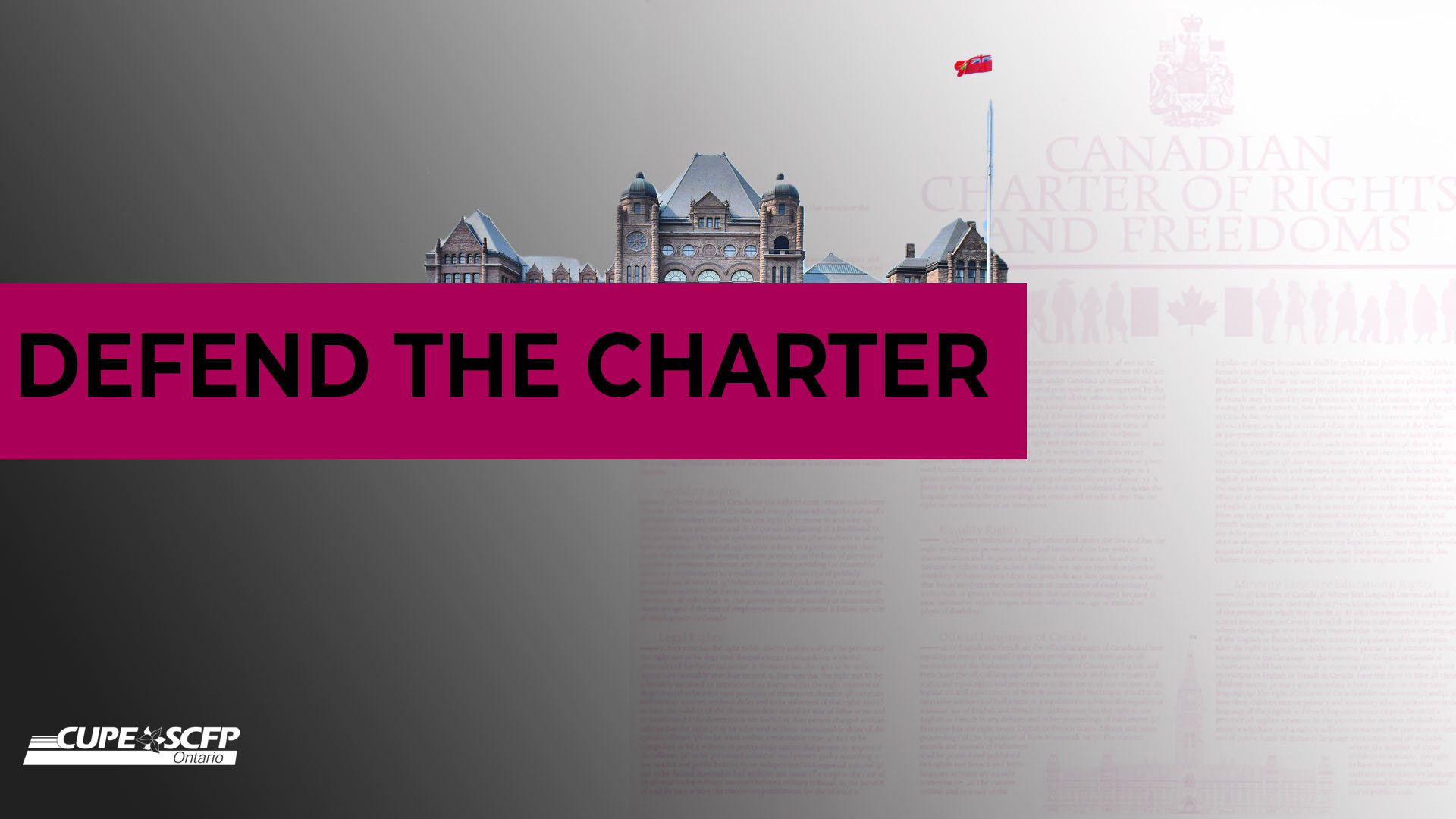 When the Ford Conservatives proposed Bill 254, we called it an attack on the right of workers, unions, advocacy organizations, and concerned citizens to raise important issues through political advocacy and advertising and for Ontarians to hear about them. The Bill would create real barriers for all Ontarians who want to work together to expose Ford's failure to keep Ontarians safe during a health crisis or his failure to develop a real plan for a safe reopening.
On Tuesday, June 8, a judge struck down Bill 254, declaring it a violation of our Charter rights.
The next day, Doug Ford invoked the Notwithstanding Clause to overturn the decision. That means that notwithstanding the rule of the court to protect Ontarians' rights, the government plans to push the Bill ahead anyway. Once again, the Ford Conservatives are side-stepping the law and silencing critics.
This at a time when we should be hearing from the people and organizations that have been on the ground getting us through COVID-19 more than ever.
No one is above the Charter—not even the Premier.