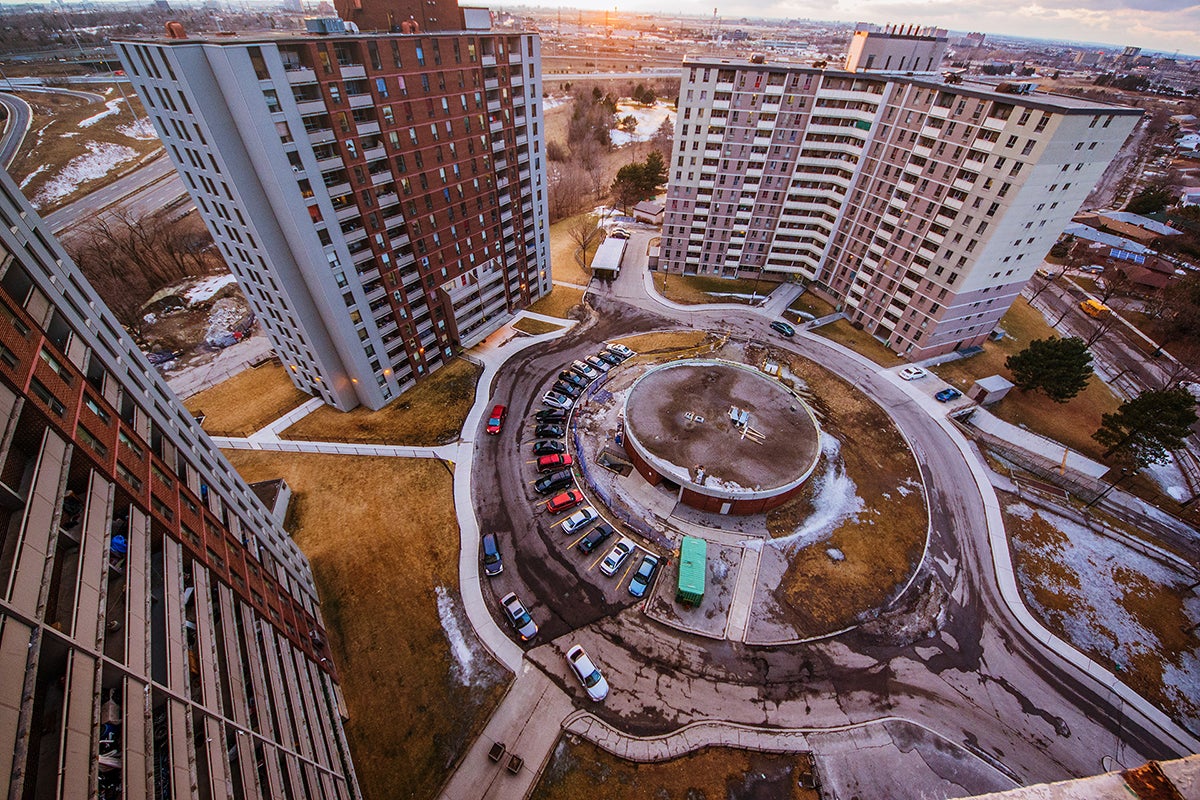 Social housing workers represented by the CUPE 79 are at the bargaining table to improve housing conditions for more than 110,000 residents at Toronto Community Housing Corporation's (TCHC) nearly 60,000 rental housing units."CUPE 79 is bargaining to enhance safety, improve quality, and ensure affordability for Torontonians who rely on social housing," said Dave Mitchell, local President. "This round of negotiations is of particular importance as COVID-19 spreads through hot spot communities, many of which are home to over-crowded and crumbling TCHC buildings. Our goal in bargaining is to secure and enhance services that families rely on and that Local 79 members provide."
Mitchell describes bargaining as "an opportunity to redefine our vision for a just and equitable city—starting with the quality and availability of necessary social housing. We must take this opportunity to address the systemic issues facing tenants and the Local 79 members who support them."
TCHC staff report a growing distrust of upper management after a decade of faltering leadership; a condemning report about anti-Black racism in the corporation; and constant, costly, and confusing changes to its organizational structure and governance. The current waitlist for social housing is in excess of 81,000 households.
"CUPE 79 can identify a path forward at the bargaining table that protects and enhances vital services, and in turn, improves the quality of life for more than 110,000 individuals," said Mitchell. "We can demonstrate how cuts to staff and the erosion of workers' rights jeopardises TCHC and worsens outcomes for those needing support, leading to fewer individuals who can find pathways out of supportive housing," said Mitchell.
CUPE 79 recently obtained a historic, overwhelming strike mandate from its cohort of 700 housing workers. The local began negotiations with TCHC September 2020 and has since filed for conciliation to nurture constructive discussions at the bargaining table. The union is actively engaging with allies, other CUPE locals, and members of the public to support and enhance publicly delivered social housing through education, campaigns, and advocacy.
"Members clearly see the systemic issues facing tenants and our city and are ready to stand up to defend and enhance social housing and related services," concluded Mitchell.
CUPE 79 represents more than 20,000 City of Toronto employees working in all City divisions, including supportive housing and homeless shelters, public health, inspectors, planners, transportation, childcare, employment and social services, recreation programs and long-term care homes.