Strike and lockout updates across Ontario – Your support needed.

Good jobs are under attack all across the province. 
CUPE Ontario stands proudly behind our courageous members who have gone on strike to fight to keep good jobs in their community. These members need all our support to win.  Join them on their lines.  Bring water and snacks.
CUPE Local 2974
Essex County Library Workers
On strike since June 25th, 2016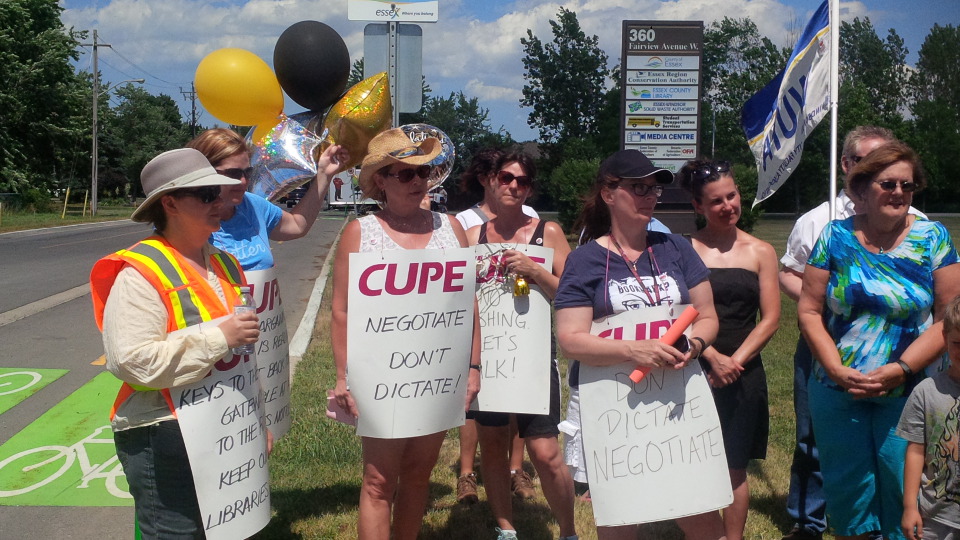 CUPE Local 2049
Nipissing and Parry Sound CAS workers
Locked out since December 23rd, 2016
CUPE Local 32
City of Cambridge Municipal Workers
On strike since February 2, 2017